Contact
"I do realize that I can sometimes be fairly difficult to get a hold of. Please know that I am currently a staff of one. Unfortunately I am not able to answer my studio phone when I am tattooing as it would only serve to distract me from my tattoo client in the chair. Because of thisI also do not accept clients "dropping by"without an Appointment.
To ensure each client gets an Absolutely Amazing piece of Art,
Platinum Tattoo is an Appointment Only Tattoo Studio.
​
And when it is during the time of Your tattoo appointment, you will want my full attention as well.:)
Please know that I Very Much Value you business and ideally would like to Tattoo every interested client. Your patience in contacting me is Greatly Appreciated! :)
I will make sure to get back to you as soon as I can! :) If you have emailed me and it has been more than a week for response, please email me a second time.
Thank you!"
​
- Tattoo Artist / Owner
Heather Gellately
In Order of Importance,
I can BEST be Reached by ...
1) "The #1 Platinum Tattoo preferred method
is
making yourself an APPOINTMENT on this website.
Please feel free to go ahead and make yourself an appointment online to speak to me . This can be made 100% without any artist contact."
"Please go ahead and make :
Either a
(Tattoo Appointment or
so that we may speak about your tattoo :)"
​
"Booked clients are first in line to speak with me. Most ideas are very easy to outline , once broken down via my booking form,and I will be sure to message you before your appointment if I have any questions,
As well, I will be sure to book you more time than we need on your appointment day, to better converse and for any design changes that you may like.
I have designed the tattoo booking system on this website very well. I assure you that it will ask you every appropriate detail that I would ask in person :)"
(please note - "In-person consultations" are for large tattoos of 3 hours+ only and to be booked on Tuesdays only )
To request a "In-person consultation" appointment on a day other than a Tuesday, please click here.
​
Secondary forms of contact then include
2) sending an EMAIL contact form on this website
​
3) sending a TEXT - Studio Phone -778 200 4792
​
4) phone call (with voicemail message left)
"Please Feel Free to Click the highlighted word above to contact me :)
No Question is ever a dumb question.
I appreciate ALL potential clients for your interest.
Im an Amazing tattoo Artist who genuinely cares about my clients.
I promise you an amazing tattoo experience and without a doubt, your Best tattoo :)"
​
-Your Artist
Bella
Kelowna Tattoo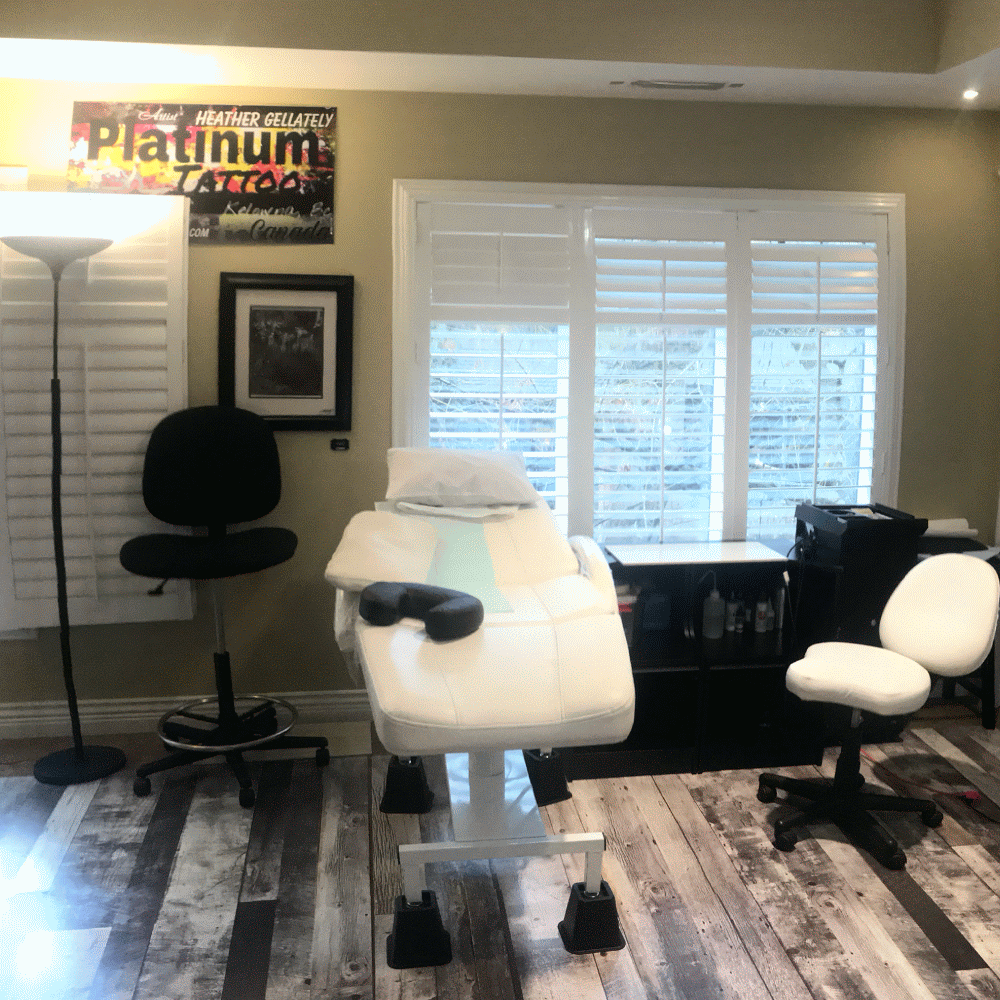 OPENING HOURS
MONDAY - SUNDAY 11:00 - 21:00
​
Have Award Winning Canadian Tattoo Artist - Bella~Create your BEST Tattoo .
​
Book Today